This is the kit that enables the use of the ROM Slot connector of the LiNC80 SBC1, letting you swap ROM content quickly and easily by using ROM Cartridges. The kit consists of an adapter PCB with mounting holes, a 30-pin 805-series card edge connector, one 2×15 pin 2.54mm pin header, two 30-pin female IDC connectors, and a 30-wide ribbon cable.
This is a purely passive adapter kit, with a pin-for-pin connection for all 30 pins. This means the kit can be used as a general pinheader/IDC-to-cardedge adapter in addition to its intended use.
The ROM Cartridge Slot is provided in kit-form only, assembly and soldering is required.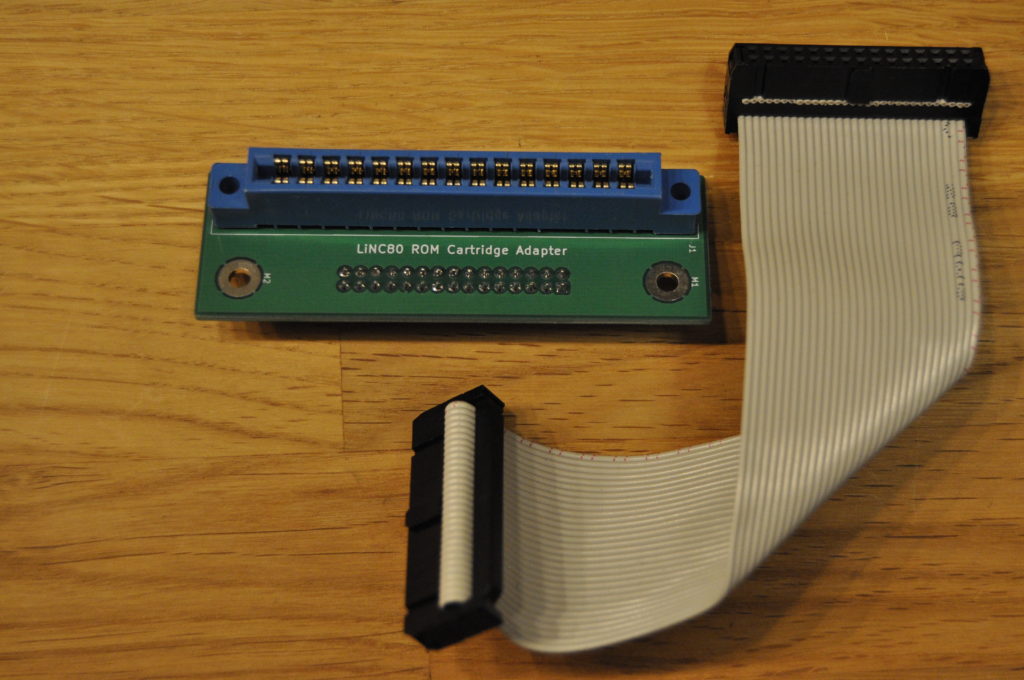 For assembly of the IDC connectors to the ribbon cable, the approach presented in this Starting Electronics guide at https://startingelectronics.org/articles/IDC-ribbon-cable/ is a cheap and very reliable approach. The alternative solution is to use a proper IDC Assembly Press, e.g. of the type provided by PanaVise for their PanaPress product line.